From implanted or surgical devices to monitors, ultrasounds and scopes, talk to our test and quality experts about our medical-device test solutions, documentation and expertise.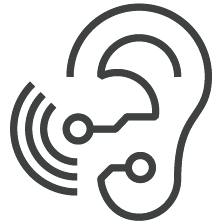 Proven Turnkey Test Solutions & Global Support
Deliver the highest-quality patient care through the best medical-device designs, documentation and test equipment.
Learn More About our Advanced Medical Test, Measurement and Quality Solutions
Success Story
Learn about our 100% reliable, automated test system that provides standardized test results which features completely modular and reusable components.
eBook
Download our eBook on industry trends like personal medical devices, increased industry regulations, and increased RF capabilities.
Leading Test Solutions for Medical Devices
ECG, NIBP, Sp02, and temperature monitors ▪ Implanted devices ▪ Pacemakers and defibrillators ▪ Plungers & stoppers ▪ Molded rubber parts ▪ Ambulatory/portable monitoring (pH, ECG, NIBP, blood glucose) ▪ Ventilators and telemetry devices ▪ Cable and lead wire systems (ECG, catheters, device cables) ▪ Surgical devices ▪ Endoscopes ▪ Team support for system validation (V&V) and FDA compliance, including IQ/OQ/PQ ▪ Automated test equipment ▪ Modular instruments ▪ Swappable fixtures ▪ Build-to-print services ▪ Vision inspection systems ▪ And more.