INDUSTRIES
The Right Test Expertise for Your Industry
We leverage best practices across sectors to deliver optimum client results.
With Averna, you stay ahead of the technology curve while delivering thoroughly tested products and systems that give you the competitive edge and reduce costs.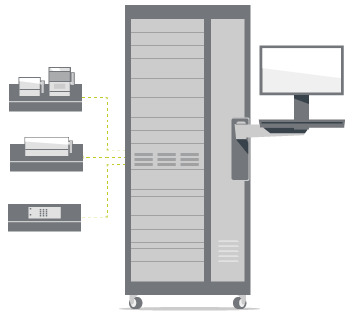 Why Hundreds of OEMs Have Partnered with Averna
Superior test expertise: Our test engineers can accelerate your testing with valuable experience and best practices gleaned from multiple technologies, applications and standards.
Faster time to market: Our cutting-edge test solutions and services will accelerate your products through the design, validation, NPI, manufacturing, and repair stages.
Better business results: By engaging Averna's test-engineering experts, your staff is free to focus on their strengths, lower the overall cost of test, and reduce project risks.
Higher quality products: With our impressive track record, we know how to spot and eliminate design flaws, avoid error-prone processes, and reduce product returns and RMAs.
Solid test investments: Our innovative test approach, best practices and technology partnerships ensure you get the most flexible and cost-effective solution available.