The Challenge
One's personal health should never be taken for granted. The world was reminded of this for all of 2020. Keeping track of all vital signs is the best way to stay up to date on what is really important. Empatica understands this which is why they designed the EmbracePlus. This continuous patient monitor tracks the users' biomarkers to detect any anomalies and abnormalities.
As a result of the COVID-19 pandemic, Empatica was selected by the U.S. Army Medical Research and Development Command to enable the early and pre-symptomatic detection of the virus with the EmbracePlus. Production needed to ramp up quickly and could only be done efficiently with an automated test system. This custom design needed to manage both the increase in volume and the full scope of the test requirements.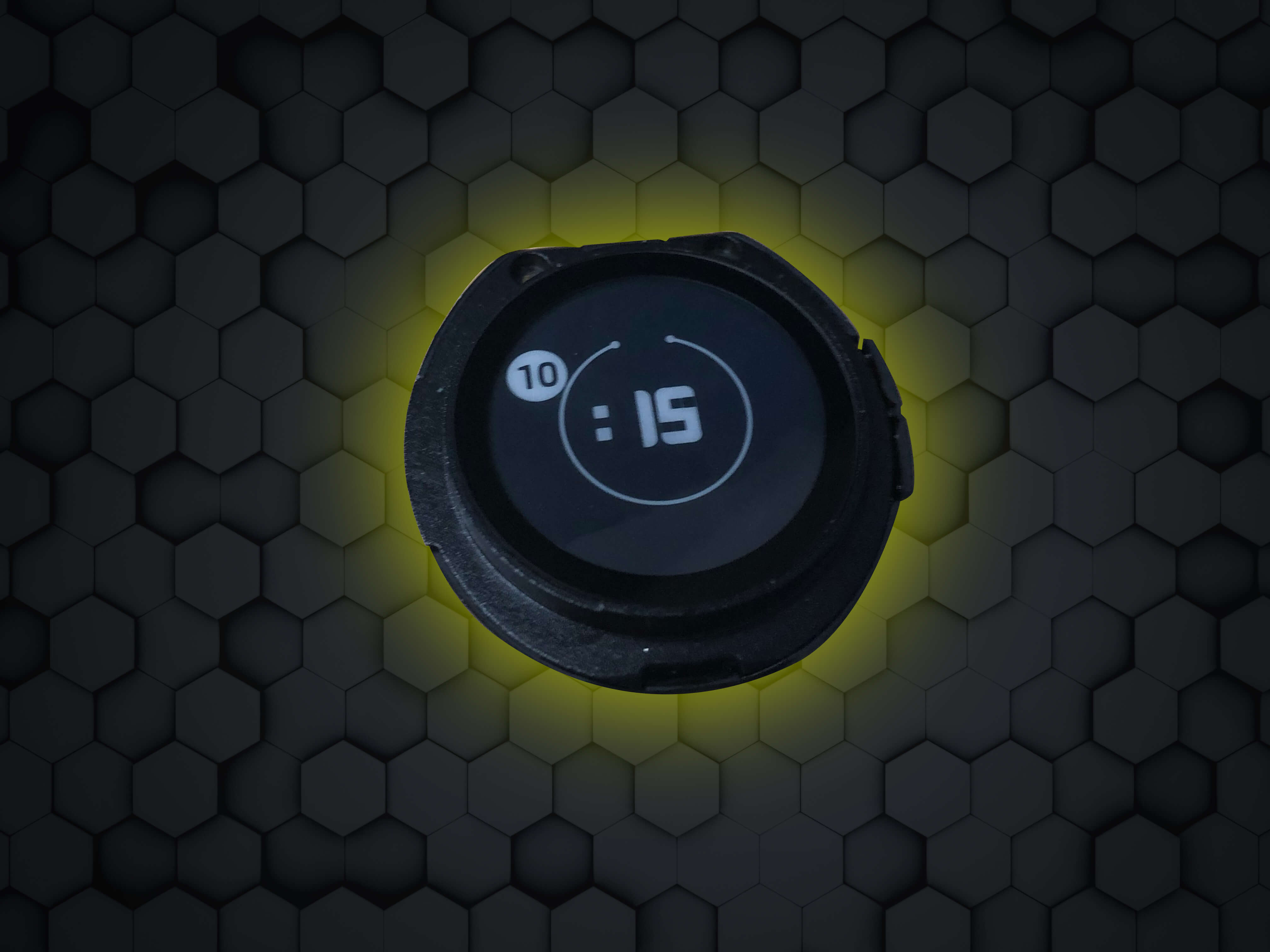 12
Number of Biomarkers & Sensors to Track
32
Diameter of the DUT in mm
90
Number of Seconds for Validation per Unit
100
Test Data Reliability and Security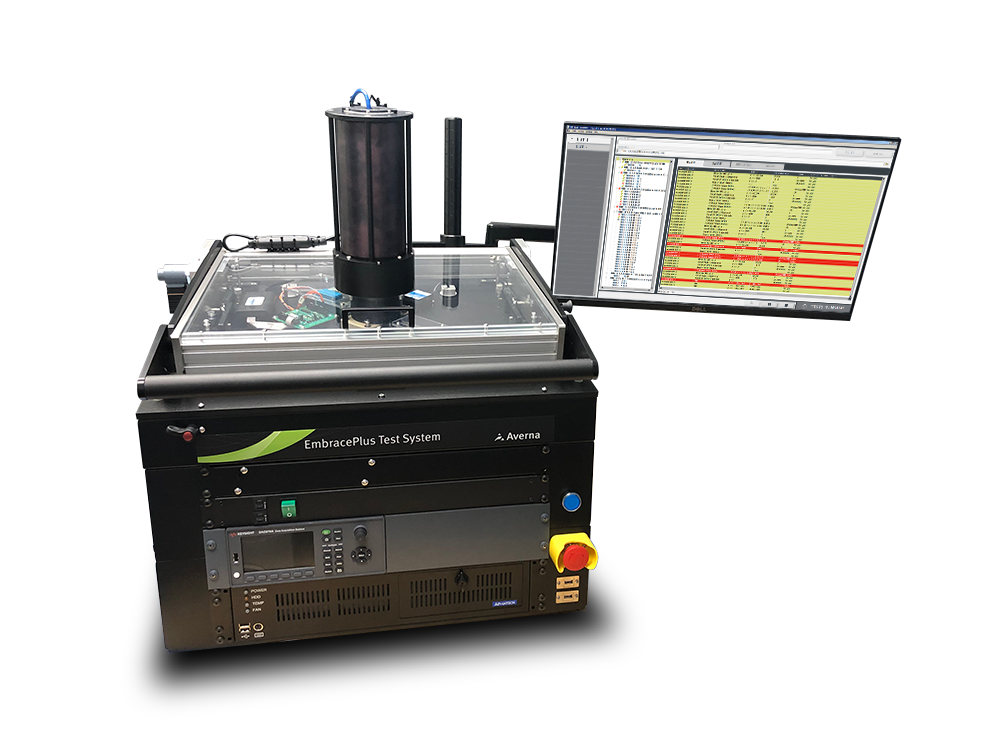 The Solution
Following Empatica's extensive scope, the test solution needed to be equally thorough. The EmbracePlus is less than 1.5 inches in diameter, and collects data from the multiple sensors with clinically validated biomarkers. The greatest challenge was accommodating them all as well as the necessary electrical and mechanical validations on such a small surface.
It was the innovative mechanical engineering design that made it possible to verify all requirements in a single sation. After test initialization, the Averna system continues to validate the following:
Bluetooth and connectivity;

Charging functionality;

E-Ink screen quality;

Button functionalities;

Vibration response;

PPG sensors;

Accelerator & gyroscope;

EDA sensors;

Body temperature;

Serialization.
All test data is collected and automatically organized in Averna Launch, the most reliable test executive on the market. By consolidating all results, it becomes simple to determine the next actions for each DUT.
Results & Benefits
Automation of all functional tests, reducing test time to 90 seconds per unit.

Complete device verification, including RF, electrical, data, buttons, connectivity, vibration and more.

Simplified data management and automatic logging of responses to easily sort pass/fail results.
Using Averna's expertise in both mechanical engineering and medical device testing, Empatica was able to replace their manual methods with an automated tester. Empatica can now reach their production demands and distribute the EmbracePlus around the world.
Solutions for Every Industry