The Challenge
In combat, a soldier's life may depend on how well an electronic or RF product was designed and tested. Will the device function in temperature extremes, after physical shocks, with low battery power? Where will it break or fail? And how can we prevent that?
One of Averna's clients needed a ground-up approach for testing top-level assemblies (TLA) and circuit-card assemblies (CCA) for two critical devices to ensure they met or exceeded specifications and would not fail in the field.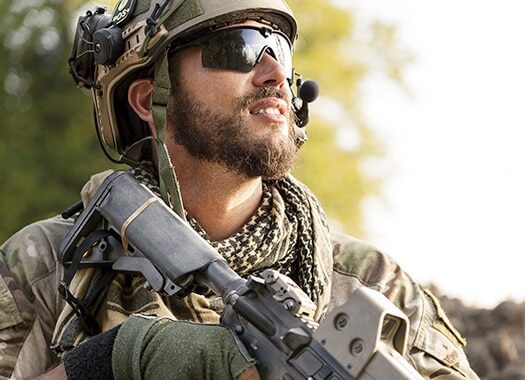 12
Different Interchangeable Smart Fixtures
2200
Results per Unit Under Test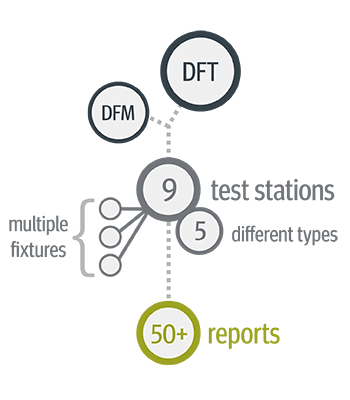 The Solution
At the beginning of the project, Averna provided consulting and analysis expertise, including Design for Test (DFT) and Design for Manufacturing (DFM), to streamline product designs and eliminate potential functionality or assembly flaws.
Concurrently, Averna collaborated on the system and network architecture, instrument selection and test code, and then designed and built multiple flexible ATEs for tests such as functional, ICT, environmental, assembly, and repair.
The ATEs have multiple fixtures (including self-calibrating) that can be swapped out for different products. An advanced test-data management system automatically gathers, centralizes and aggregates test results, making them available in dozens of web-based manufacturing reports and charts.
Results & Benefits
9 common test stations (5 different types) with interchangeable fixtures
Industry-standard instrumentation (PXI) and architecture (TestStand/LabVIEW)
Automated batch and parallel testing to optimize instruments and throughput, and reduce operator tasks and human errors
Averna's multi-industry expertise and rigorous processes combined to deliver an end-to-end system that thoroughly tested the client's products to specification – on time and on budget – while being easy to update for other products.
Solutions for Every Industry