The Challenge
In the fast-paced world of automotive production, comprehensive component testing and reliable throughput count for everything. Test station setup issues or insufficient test coverage can cause major slowdowns or even recalls.
Global automotive suppliers like Continental know that the more they can improve and accelerate component testing, the greater the benefits in terms of streamlining processes, satisfying customers and increasing profits.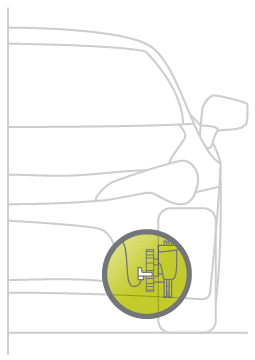 50
Improvement in Test Setup Times
1
Number of Averna Test Platforms Required for Multiple Products
100
Our Ability to Increase Automation & Reduce Downtime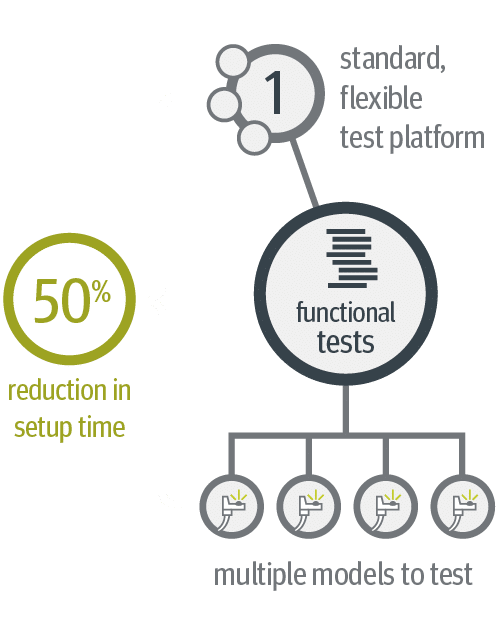 The Solution
Averna's flexible test platform for Continental performs comprehensive functional tests on the AWSS units, including electrical polarity, open/short circuit, capacitance, current measurements, duty cycle and pulse counts.
The station is based on NI PXI modules, an industrial PC, swappable fixtures, servomotors and sensors for high-speed testing of different AWSS models.
NI's LabVIEW functions as the test-execution console and handles all test functions and sequencing. To aid the client's workforce in Mexico, all user interfaces are in Spanish.
The solution also includes modes to monitor mechanical components, manage all UUT information, and perform sample unit testing and station self-testing.
Results & Benefits
Greater reliability in test results due to automated station self-verification

New EOL test solution reduces setup time by 50 percent

Averna's solution became Continental's standard AWSS test platform
The new test platform accelerates testing, reduces operator errors, easily integrates new tests, and allows quick fixture/sensor swapping for major production benefits.
Solutions for Every Industry