The Challenge
How smart is your car? These days, most are advanced computing and communication pods, packed with integrated safety, functional, information and entertainment systems. Tech like Bluetooth, WiFi, USB, radar, video, smart sensors and monitors. There's a lot to test and new features every year.
Our client was feeling the pain. Their production line couldn't do 24/7 throughput – too many breakdowns due to non-robust components. And they also had issues with dust and RF leakage in the test chambers, time-consuming manual DUT handling and human errors.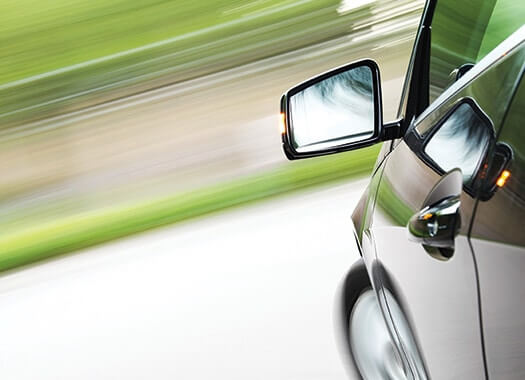 60
Maximum Time to Process Each Unit (in Seconds)
24
Daily System Operation (in Hours)
10,000
Number of Radar Units Tested per Chamber/Week
50
Improvement in Unit Test Times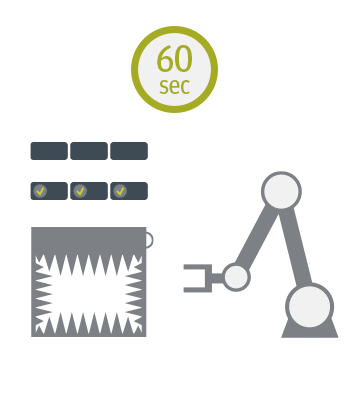 The Solution
To solve the client's wide-ranging test needs, Averna proposed, designed and integrated a new production-test line – including vision systems, robotics, 200 MHz bandwidth signal-processing, and dust-free anechoic chambers that protect RF test integrity.
Handling each DUT in less than a minute – including performing a battery of RF, power, calibration, and radar tests and measurements – the high-performance system has many automation, flexibility, and expansion features.
The Averna team included hardware, software, and mechatronics engineers, as well as a project manager, who ensured every requirement was met on time and on budget.
The client was so content with Averna's solution that they ordered additional systems for their production lines in other countries.
Results & Benefits
A 6 DoF robot and anechoic chambers that provide better throughput

Improvement of DUT takt time and mean time between failures

A flexible, transportable design for easy expansion/upgrades
Through its deep Test Engineering expertise, Averna significantly improved the client's EOL test system for automotive radar units, cutting test times by 50% while ensuring substantial ongoing ROI.
Solutions for Every Industry