---
Belgium's Trends selects Averna as one of Limburg's fastest growing, large enterprises.
Hasselt, Belgium, February-4 — Averna, the leading global Test & Quality Solutions provider, announced today they have been selected by Trends magazine as one of Belgium's most fast-growing companies for 2021. This selection has resulted in Averna's nomination for this year's Trends Gazelle award in the large business category.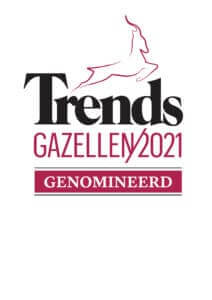 Over the last 20 years the editors of Trends magazine have selected companies within Belgium who have positively influenced the country's economy. Their decision is based on 3 key components: growth in added value over the previous 5 years, growth in the number of employees and growth in cash-flow.
"We are truly excited to receive this year's nomination for Trends Gazelle," notes Niels Davidts, Vice President for Western Europe. "It is always an honor to be considered for our achievements. My gratitude goes out to my passionate team since these achievements are only possible with their relentless efforts!"
Nominees are selected by province, and separated by small, medium, and large size companies. Winners will be selected later this year. For more information regarding the award and associated events, please visit Trends Gazelles 2021, available in both French and Dutch.
About Averna
As a global Test & Quality Solution leader, Averna partners with product designers, developers and OEMs to help them achieve higher product quality, accelerate time to market and protect their brands. Founded in 1999, Averna offers specialized expertise and innovative test, vision inspection, precision assembly and automated solutions that deliver substantial technical, financial and market benefits for clients in the aerospace, automotive, consumer, defense, life sciences, semiconductor, telecom and other industries. Averna has offices around the world, numerous industry certifications and registrations such as ITAR, and is partnered with National Instruments, PTC, Keysight Technologies and JOT Automation. www.averna.com
© Copyright 2021 Averna. All rights reserved. Information subject to change without notice. Averna is a trademark of Averna Technologies Inc.