---
Quebec's Renowned Business Competition Recognizes Averna's Development of International Markets.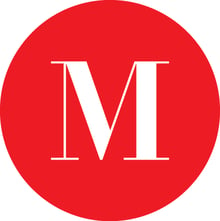 Montreal, Canada, March 25, 2022 – Averna, the leading global Test & Quality Solutions provider, announced today it has been selected as a finalist for the Mercuriades award in the category of Business Development of International Markets. The Mercuriades celebrates Quebec-owned companies excelling across innovation, entrepreneurship, and performance.
"Averna is a proud Quebec-based company, and this recognition means a lot to our team and to me, personally." Said Adil Lahlou, Founder and Vice-President. "When we began Averna in 1999, we couldn't have predicted the global impact that we would have today. We have created hundreds of jobs and developed some of the most creative solutions in test and measurement. I am very proud."
The Development of International Markets EDC category acknowledges companies with proven market plans for local and international growth. This is demonstrated through developing local expertise, job creation and standing out against local competition in international markets.
"With 9 offices in 7 countries and more than 95% of our revenues generated from our international presence, Averna's team has demonstrated its ability to bring its local leadership in Test & Measurement to international and world-class customers." explains Francois Rainville, President & CEO of Averna.
For more information on the Mercuriades award, please visit their website, available only in French.
About Averna
As a global Test & Quality Solution integrator, Averna partners with product designers, developers, and OEMs to help them achieve higher product quality, accelerate time to market and protect their brands. Founded in 1999, Averna offers specialized expertise and innovative test, vision inspection, precision assembly and automated solutions that deliver substantial technical, financial and market benefits for clients in the aerospace, automotive, consumer, defense, life sciences, semiconductor, telecom and other industries. Averna has offices around the world, numerous industry certifications such as ISO 9001:2015, ITAR registration, and is partnered with NI, PTC, Keysight Technologies and JOT Automation.
© Copyright 2022 Averna. All rights reserved. Information subject to change without notice. Averna is a trademark of Averna Technologies Inc.