May 16, 2019
Meet Averna in Paris!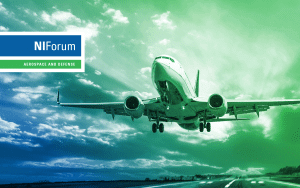 The National Instruments Aerospace and Defense Forum is a free one-day event that brings together French and international industry experts to discuss the major issues and technology challenges of these industries.
Attendees benefit from learning about NI's collaboration with leading aerospace and defense organizations, as well as companies like Averna that provide optimized testing strategies to meet increasingly stringent technical and business requirements.
Learn About Averna Solutions
This event is a great opportunity to discuss with our team the challenges your company faces in developing your applications, as well as benefit from exploring Averna's latest solutions for modern aerospace, defense, security and space systems.
Stop by booth 13 to learn about Averna's comprehensive offerings, which include consulting, automated test equipment, fixtures, thermal chambers, signal generators, and RF record-and-playback systems. It is also the perfect time to ask any questions about our processes, which are governed by adherence to industry certifications.
Book a meeting with Averna at this event!
Event Details
When: May 16, 2019
Where: Palais des Congrès de Versailles, 10 Rue de la Chancellerie, 78000 VERSAILLES
Booth: 13
Visit the event's website for more information.