---
Averna's AST-1000 Infotainment RF Signal Source to Offer New Toolkits for Navigation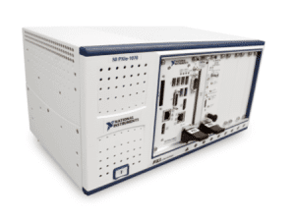 Montreal, Canada, February 15, 2017 – Averna, a leading global Test & Quality Solutions provider, announced today a strategic partnership with M3 Systems to distribute their StellaNGC® GNSS Simulator on VST NI Platforms for the Infotainment segment of the Automotive market.
M3 Systems' GNSS Simulator, based on National Instruments' Vector Signal Transceiver (VST), will now be available as part of Averna's AST-1000 platform, extending its capability to Navigation and GNSS testing.
Launched in July 2016, Averna's AST-1000 is the only RF solution designed for Radio, Navigation, Video and Connectivity testing. Based on the NI VST and featuring Averna's leading RF and test expertise, the software-defined AST-1000 supports all common Infotainment RF signals, including AM/FM, DAB, RDS, HD Radio, and Sirius/XM, as well as Navigation (GNSS). To learn more, visit www.averna.com/AST-1000
"Averna is fully qualified to market and distribute our GNSS Simulator as part of their AST-1000 for the Infotainment segment of the Automotive market," Marc Pollina, CEO of M3. "Their practical experience in RF testing combined with our GNSS test-and-measurement know-how provides a comprehensive solution and enables unprecedented applications for the testing of Infotainment systems."
"M3 Systems' GNSS Simulator is a perfect fit to extend the capability of our AST-1000 for Navigation testing because both instruments are based on the NI VST," commented Benoit Richard, Vice-President of Strategy, Innovation & Engineering from Averna. "The partnership with M3 Systems gets us one step closer to our objective of an all-in-one platform for the complete validation of Infotainment systems, including Radio, Navigation, Audio/Video, and Connectivity testing."
"We are excited to see the great synergy between NI Alliance Partners, Averna and M3 Systems in bringing to market an innovative solution based on our NI Vector Signal Transceiver" said Michael Schneider, Principal Product Manager at National Instruments. "With this collaboration, the new AST-1000 platform is well positioned to be a leading test solution for automotive infotainment where it can quickly address customers' continually evolving requirements."
Pricing and Availability
The Averna AST-1000 is available to customers worldwide. Detailed pricing and product information is available on request; please contact us at sales@averna.com or visit the AST-1000 product page.
Click to Tweet: From @Avernatech: Averna Announces Partnership with M3 Systems to Market GNSS Simulators for Infotainment Testing – www.averna.com
About Averna
As a global Test & Quality Solution leader, Averna partners with product designers, developers and OEMs to help them achieve higher product quality, accelerate time to market and protect their brands. Founded in 1999, Averna offers specialized expertise and innovative test, vision inspection, precision assembly and automated solutions that deliver substantial technical, financial and market benefits for clients in the aerospace, automotive, consumer, defense, life sciences, semiconductor, telecom and other industries. Averna has offices around the world, numerous industry certifications such as ISO, CSIA, and ITAR registration, and is partnered with National Instruments, Keysight Technologies and JOT Automation. www.averna.com
About M3 Systems
M3 Systems is a part of MISTRAL Group with 4 European locations in France and Belgium. Since more than 15 years, M3 Systems has gathered expertise in Applications "high-performance" of Positioning and Satellite Navigation. Recognized at European level thanks to strong involvement in the Galileo signal definition through study contracts R&D support activities of the French space Agency (CNESS) and many implications in European Commission, European Space Agency (ESA) and European GNSS Agency (GSA) programs, the target domains of the group are mobility, positioning, data collection and processing, and surveying, covering the aerial, terrestrial and maritime sectors. The mission of M3 Systems is to design innovative technological solutions for its customers. Its expertise in modularity, performance and reliability contributes to highly sustainable solutions. M3 Systems is partnered with National Instruments. www.m3systems.net
© Copyright 2016 Averna. All rights reserved. Information subject to change without notice. Averna is a trademark of Averna Technologies. National Instruments, NI, ni.com and NIWeek are trademarks of National Instruments. Other product and company names listed are trademarks of their respective companies.
###
Technical Information
Alex Pelland, Product Marketing Manager
alex.pelland@averna.com
T: +1 514-842-7577 x689
Media Contact
Isabelle Pilon, Marketing Specialist
isabelle.pilon@averna.com
T: +1 514-842-7577 x421
M: +1 514-814-8928