June 10-13, 2019
Join us in Boston!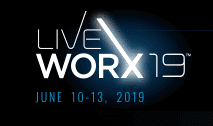 We are proud to join LiveWorx in Boston MA, once again! Come visit us at the world's leading technology conference at booth 226 and attend our IgniteTalX ! This is a great opportunity for a hands-on approach to witness the benefits of monitoring machines in real-time with the ConnexThing toolkit.
Book a meeting with Averna at this event!
See Our Turnkey Smart Manufacturing Live Demo in Action
Averna test solutions are designed and built with industry-standard components, making them easy to adapt and upgrade as device and test requirements evolve. This year Averna will be showcasing a test-station that verifies consumer device end-user functionalities such as on/off routines, electrical current, buttons, screen brightness, Web browser, Bluetooth, and more.
By connecting NI TestStand to PTC ThingWorx with ConnexThing, Averna's custom dashboards give users insights on manufacturing and test processes, system status, KPIs, Top Defects, Takt time, and much more. Come see it at LiveWorx!
Attend Our IgniteTalX Presentation
Want to learn 5 steps to optimizing manufacturing & test assets with IIOT? Don't miss our presentation on Monday, June 12 at 1:00 pm at the IOT Solutions Stage.
To remain competitive in today's market, design, production & manufacturing processes need to be reinvented to meet the data exchange requirements. As information is coming from intelligent prototypes, smarter products, agile development cycles, integrated production and repair facilities, how does one easily connect test assets to a global system? Is there a way to better manage assets within test and manufacturing stations?
With the right integration strategy and by leveraging ThingWorx, managing critical test data becomes simpler than ever. Join us during this session and you'll find out how you could drive and execute your Industry 4.0 strategy.
Book a meeting with Averna at this event!
Event Details
When: June 10-13, 2019
Where: Boston Convention & Exhibition Center, 415 Summer St., Boston, MA
Booth: 226
Presentation: Monday, June 12 at 1:00 pm at the IOT Solutions Stage.
Visit the event's website for more information.