---
All Averna global resource centers receive updated certification status.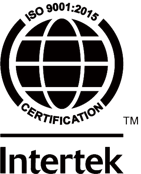 Montreal, Canada – June 30, 2021 – Averna, the leading global Test & Quality Solutions provider, announced today they have re-certified their global quality management system (QMS) to ISO 9001:2015 standards. ISO 9001 defines the proper criteria for a reliable quality management and is trusted by over 1 million companies around the world.
"I am extremely proud of Averna's achievement," states Mélanie Turcotte, Business Processes, Methodology and Quality Manager. "Our customers can have the continued confidence in our processes."
With 9 offices around the world, Averna's QMS standardizes all business processes on a global platform. This allows for smooth transitions amongst all employees and customers and simplifies teamwork, communication and continuous improvement company-wide.
About Averna
As a global Test & Quality Solution integrator, Averna partners with product designers, developers and OEMs to help them achieve higher product quality, accelerate time to market and protect their brands. Founded in 1999, Averna offers specialized expertise and innovative test, vision inspection, precision assembly and automated solutions that deliver substantial technical, financial and market benefits for clients in the aerospace, automotive, consumer, defense, life sciences, semiconductor, telecom and other industries. Averna has offices around the world, numerous industry certifications such as ISO 9001:2015, ITAR registration, and is partnered with National Instruments, PTC, Keysight Technologies and JOT Automation. www.averna.com
© Copyright 2021 Averna. All rights reserved. Information subject to change without notice.
Averna is a trademark of Averna Technologies.