---
Averna to Open a ThingWorx Center of Excellence to Help Clients with Transformation of Digital Manufacturing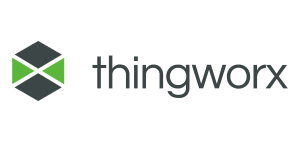 Montreal, Canada, September 18, 2017 – Averna, a Test & Quality Solutions provider, announced today an agreement with global technology provider PTC (NASDAQ: PTC), to become a ThingWorx® IoT Partner. Averna will open a ThingWorx Center of Excellence to help clients with IT/OT (operational technology) alignment as part of their industry 4.0 transformation.
Averna will help customers leverage the power of an IoT Platform to give them complete product quality visibility across the entire lifecycle, as well as insight on manufacturing and assembly processes, and real-time monitoring of machines and systems' status and health.
As an integrator and solution provider of ThingWorx, Averna will develop intelligent operational technology (OT) systems, combining both hardware and software, to help clients monitor events, processes and devices and make adjustments in enterprise and industrial operations.
"As more companies work toward IT/OT alignment, the CIO and the IT organization will be at the forefront of fostering relationships and changing the culture of the organization," said Kristian Steenstrup, distinguished analyst and Gartner Fellow. "This will require a hybrid of traditional IT and OT skills and development of new intellectual property, while experience external to the company will be tapped into to assist with cross-topic education." *
"Our partnership with PTC, will bring a disruptive offering of technologies, knowledge, methods, processes, services and workforce to business needs in the digital manufacturing era," said André Gareau, CEO of Averna. "By leveraging the power of PTC's ThingWorx IoT platform together with our assembly automation and machine vision expertise, Averna will be uniquely qualified to help organizations achieve their 4.0 transformation, enabling further productivity and quality improvement."
"It is very important for us to team up with partners that understand the language and culture of the manufacturing space and it's exactly what Averna brings to the table," said Andrew Timm, Chief Technology Officer for PTC. "As ThingWorx's first IoT focused Platinum Partner, Averna will leverage a unique skillset to help organizations accelerate transformation of digital manufacturing. We're happy to welcome Averna in our ecosystem.".
Click to Tweet: Click to Tweet: From @Avernatech: Averna and @PTC Partner to Accelerate Transformation of #DigitalManufacturing @ThingWorx – www.averna.com
*Gartner, Smarter with Gartner, When IT and Operational Technology Converge, January 13, 2017, http://www.gartner.com/smarterwithgartner/when-it-and-operational-technology-converge.
About Averna
As a global Test & Quality Solution leader, Averna partners with product designers, developers and OEMs to help them achieve higher product quality, accelerate time to market and protect their brands. Founded in 1999, Averna offers specialized expertise and innovative test, vision inspection, precision assembly and automated solutions that deliver substantial technical, financial and market benefits for clients in the aerospace, automotive, consumer, defense, life sciences, semiconductor, telecom and other industries. Averna has offices around the world, numerous industry certifications such as ISO, CSIA, and ITAR registration, and is partnered with National Instruments, Keysight Technologies and JOT Automation www.averna.com.
About PTC (NASDAQ: PTC)
PTC has the most robust Internet of Things technology in the world. In 1986 we revolutionized digital 3D design, and in 1998 were first to market with Internet-based PLM. Now our leading IoT and AR platform and field-proven solutions bring together the physical and digital worlds to reinvent the way you create, operate, and service products. With PTC, global manufacturers and an ecosystem of partners and developers can capitalize on the promise of the IoT today and drive the future of innovation www.ptc.com.
About ThingWorx
ThingWorx IoT platform is comprised of rapid application development functionality, connectivity, machine learning, augmented reality, and integration with leading device clouds. These capabilities combine to deliver a comprehensive IoT technology stack that enables companies to securely connect assets, quickly create applications, and innovate new ways to capture and deliver value www.thingworx.com.
© Copyright 2017 Averna. All rights reserved. Information subject to change without notice. Averna is a trademark of Averna Technologies Inc.
PTC and Thingworx are trademarks of PTC. Other product and company names listed are trademarks of their respective companies.
###
Media Contact
Isabelle Pilon, Marketing Communication Consultant
isabelle.pilon@averna.com
T: +1 514-842-7577 x421
M: +1 514-814-8928