Averna Offers a Flexible, Approach to Battery Cell, Module or Pack Testing.
By leveraging our extensive instrumentation knowledge our test systems have no limits, aside from the ones you set. We will integrate or design, the right battery cycler, climate test chamber, or thermoregulation unit specific to your situation, as examples. Each design is unique to meet the exact requirements of any application but leverages a flexible fixturing design. This allows you to save costs by seamlessly testing and validating different products and variations by reusing the same test hardware and only exchanging the modular fixtures. This also limits any downtime in the case of a destructive cell failure. By exchanging the fixture easily, tests can continue to run while the repair happens in parallel. Averna's software expertise also allows for broad testing options regardless of the equipment at hand.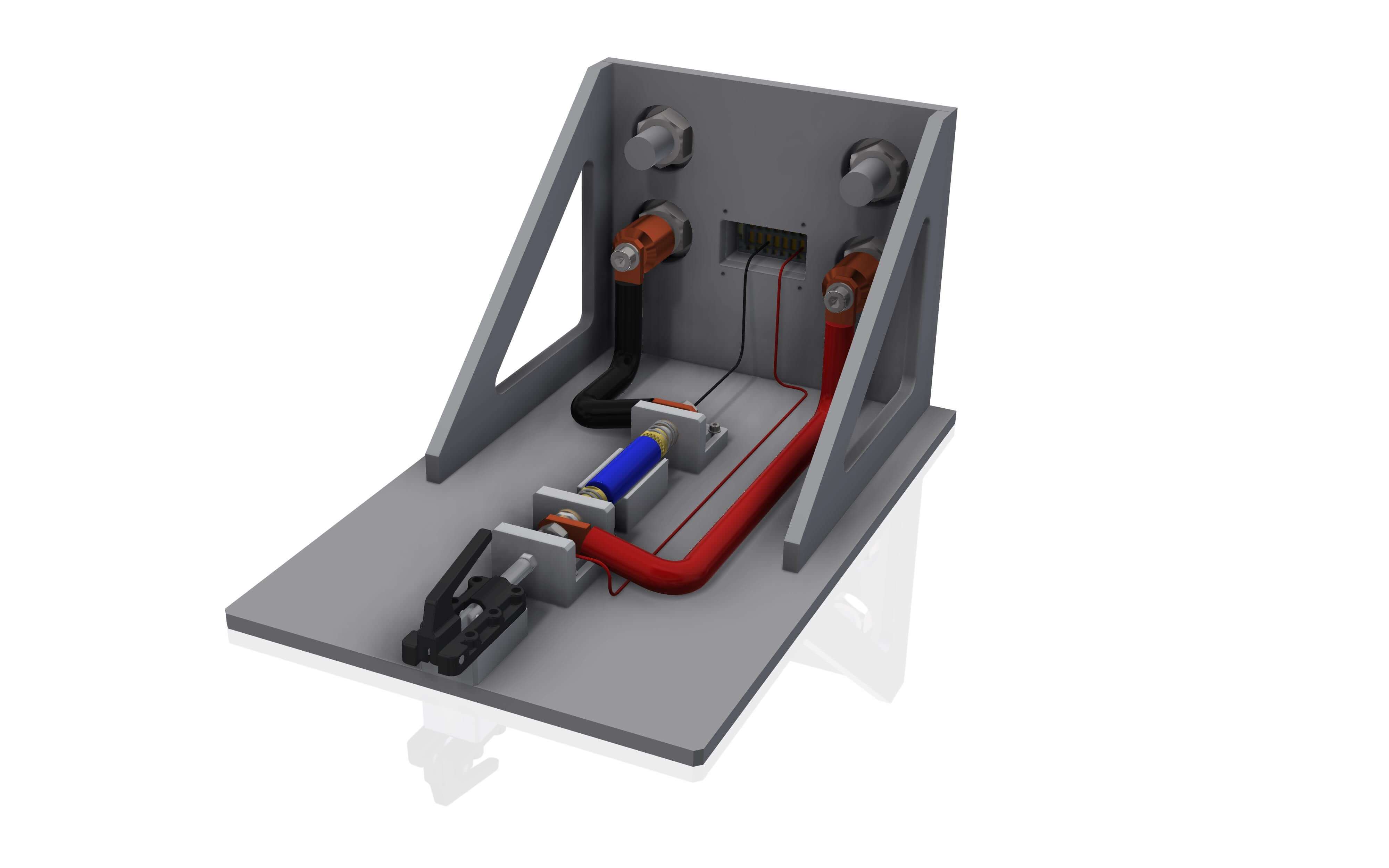 SMART Safety Monitoring System
Battery testing starts with a safe solution. A battery can become dangerous on its own, but by adding the comprehensive test cases specified by the different norm standards makes it nearly impossible to accomplish safely. A modular test system contains multiple independent operating devices collaborating together. Our SMART safety monitoring system oversees all individual components and manages failures safely by isolating each one. This permits the system to be shut down safely.

Don't Miss the Averna Blog!
Going Back to the Future, on a Single Charge
Is range anxiety enough to stop consumers from buying an electric vehicle?
The Growth of Portable Medical Devices
Products are better on the go! Read about the latest trends in medical portability.
Product-Quality Solutions for Electric Vehicles
Safety & insulation testing ▪ Functional test (FCT) ▪ Manufacturing test ▪ In-line testing ▪ Test automation ▪ Camera assembly ▪ Vision inspection ▪ 2D Inspection ▪ 3D Pin inspection ▪ Hipot test ▪ Vibration ▪ High-Voltage (HV) ▪ High current testing / connection / switching ▪ Thermal chambers ▪ Cooling systems ▪ Acoustic chambers ▪ Radar, collision avoidance, and advanced driver assistance systems (ADAS) ▪ High-speed / High power ▪ Leak verification ▪ Advanced optical inspection (AOI) ▪ Laser marking ▪ Engine control unit (ECU) ▪ EV batteries ▪ Battery simulator ▪ Energy recovery ▪ Chargers & handles ▪ Power electronics ▪ DC - DC modules ▪ Inverters ▪ On board chargers (OBC) ▪ Circuit breakers (CB) ▪ Cyclers ▪ Thermoregulation ▪ eDyno ▪ EV Motors & small motors ▪ Actuators ▪ Battery Management Solutions (BMS/TMS) ▪ Battery sorting ▪ Battery cell ▪ Battery module ▪ Battery pack ▪ Power distribution units (PDU) ▪ Flexible software platform ▪ Audio ▪ NVH ▪ And more.